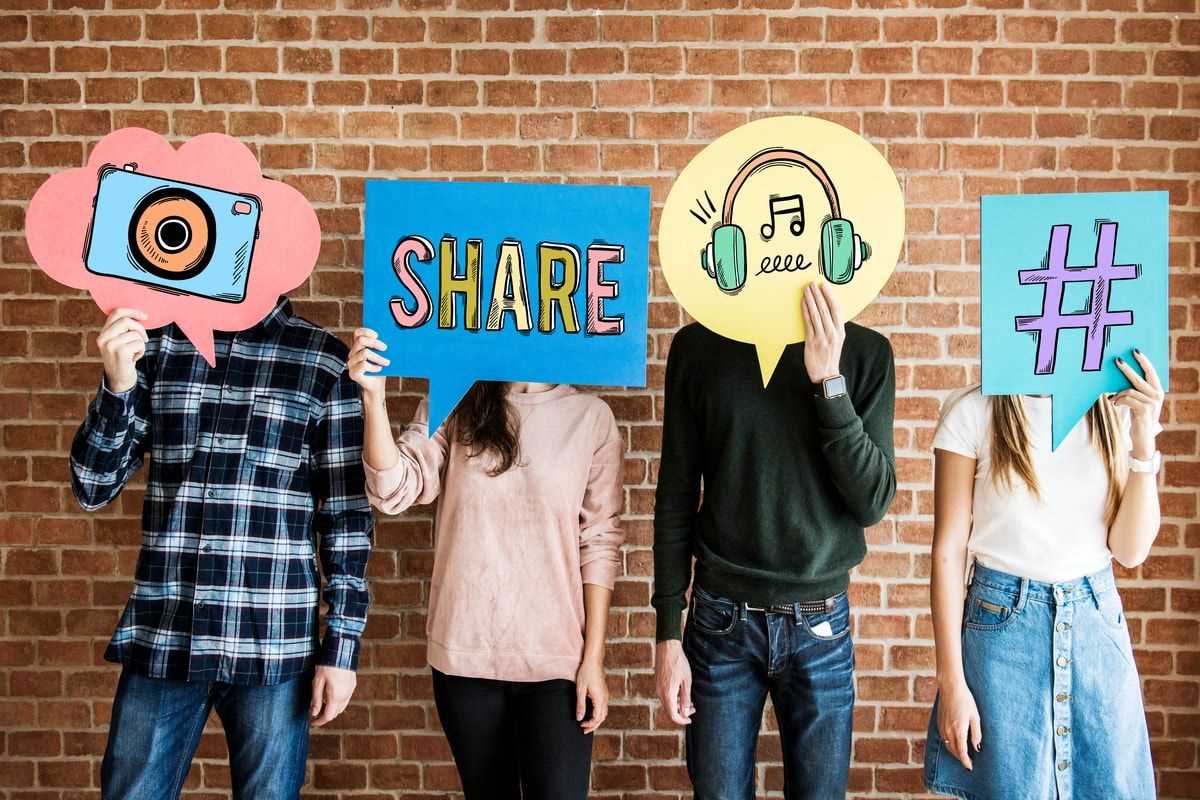 Content marketing has become one of the most powerful digital marketing strategies for businesses of all sizes and industries. However, when it comes to developing your strategy, it can be difficult to decide which types of content marketing you want to use to grow your business.
Let's discuss the different types of content marketing to effectively target your customers and how your business can use each format to engage your leads and boost sales.
Blogging
Blogging is one of the most popular types of content marketing for small businesses. Blogs are one of the best ways to improve SEO and drive more organic traffic to your site from the search engines. This can help you make the most of your limited marketing budget by supplementing any advertising with inbound content.
Not only does blogging help improve your search engine optimization, but it's also a great way to build relationships with your leads and current customers. The more valuable content you provide, the more likely your target audience will be to consider your brand when they are ready to purchase. Blogs are an effective way to provide value through short-form content.
Reasons why every business needs to have a blog:
Search engines love new content, and as a result, blogging is a great search engine optimization (SEO) tool.

Blogging provides an easy way to keep your customers and clients up-to-date on what's going on, let them know about new deals, and provide tips. The more a customer comes to your blog, the more likely they are to spend money.

A blog allows you to build trust and rapport with your prospects. Not only can you show off what you know, building your expertise and credibility, but also, because people can post comments and interact with you, they can get to know you, and hopefully, will trust you enough to buy from you.

Blogs can make money. Along with your product or service, blogs can generate income from other options, such as advertising and affiliate products.

Blogging is flexible and portable, making it a great option for people who want to be a lifestyle entrepreneur.
How to Start a Blog
Step One: Setting Up the Blog
There are free blog options such as WordPress.com and Blogger, but to retain control and professional image, consider investing in a domain name and hosting and installing WordPress or other content management system on your host. Most web hosts offer this.
Once your blog is up and running, you need to keep it active with new content to grow your business. Brainstorm and generate blog ideas for your content. Develop a set schedule for writing and posting blog articles. Create a content calendar so you always know what you're going to post.
Like all other business ideas, your success comes from marketing and letting your target market know about your blog. Great ways to reach your market are through social media, email lists, and reaching out to other bloggers, podcasters, and media outlets for publicity. Repurpose your blog content to promote your business, such as using quotes on Twitter or Instagram, creating a video of your article, and more.
Step Four: Add Income Streams.
While your blog can complement an existing business, it's also a great way to add additional income streams to your home business. You can promote other companies' products and services in affiliate marketing. You can offer advertising or feed ad networks, such as AdSense, on to your blog. If you have a service business you're promoting with your blog, you can create your own information products to compliment it. Or, if you have your own product, you can offer a service.
Videos (Vlogs)
If you want to remain competitive in the busy digital marketplace, it's vital that you find a way to grab your target audience's attention and engage them quickly. Consumers today are viewing more video content than ever before. In fact, one-third of all online activity is spent watching video content. This fact makes video one of the best types of content marketing for reaching and engaging your target consumers, no matter what industry you are in.
Reasons why your business needs video content marketing;
More Conversions: By leveraging video content marketing, you'll be able to get more people to sign up for your newsletter or buy your latest product. When compared to other types of content, video content can give your prospects the needed clarity to make the final decision. It gives you a certain edge over the competition and since quality video isn't as easy to produce, it can take a while before others catch up with you.

Better Emotional Connection: By creating videos that appeal to the emotions of your target audience, you not only give them a reason to consume your content but also spread it across their own network.

Higher Accessibility: Thanks to the advancement in technology and with new/innovative tools available, creating and launching your own video has become much more affordable. In fact, it will keep getting easier in the coming years as more and more businesses jump into producing their own videos and starting their own channels.

Stronger Engagement Levels: With more and more people watching video content on social media sites such as YouTube, Facebook, and Twitter, you can see firsthand how video is helping generate strong engagement from target users. When you create and share video content with your social followers, you have a 10X chance of them engaging with your video, which often translates to more shares and comments.
How to make a video for your business
Step One: Understand your needs and set a goal
Like any other marketing strategy, you need to start with a goal. What is it you are trying to accomplish: more traffic to your website, longer time on site, increased sales conversions, link building, product promotion? Video can certainly help in those areas, but you need to have some sort of goal in place. This will allow you to measure the success of your campaign, and will actually help you form the concept for your video.
Step Two: Identify which video sharing platform will you use
Not all video sharing platforms are the same. Different platforms have different features and are going to be the perfect fit for different kinds of businesses/video strategies. Is your video going to be for an Advertisement? Vlogging? Video Games? YouTube is the most popular video-sharing platform currently but we hardly know that there are many more such platforms on the internet which can give you a great audience and engagement for your content. This is crucial as these platforms have different audiences.
Step Three: Evaluate your resources
Next up is understanding your video production capabilities and limitations. Are you going to be creating your video in-house, or do you plan to hire a firm? Do you have access to professional video production equipment and software, or are you using a smartphone and online editor? No matter what your resources are, understanding what you have to work with will help you plan the scope and scale of your video. Knowing your equipment will also help make the filming and editing process go much smoother.
Step Four: Come up with your concept and put together a script
The next step is figuring out the type of video you are going to create. Is it going to be for an ad, or just vlogging, how-tos, etc? Refer back to step #1 and think about the best type of video to fit your needs and goals. Once you know the video format you're going with, create a storyboard. A simple way to do this is to get a pack of notecards (yes, 3×5, paper note cards) and on each one write or draw the scenes in your video. Using paper cards allows you to easily organize and visualize your scenes, discard the ones you don't like, and add new ones quickly.
Step Five: Filming and editing
Get your equipment, editing or video creation software and start working! Since you've done the work developing your concept and creating a storyboard, filming should go relatively smoothly. But always be prepared for unforeseen delays.
Step Six: Sharing your new video
Once your video is finalized it's time to share it with the world. There are many options when it comes to places to host and share your video online. Once your video is posted online, share it with your network!  Link to it in your company emails, post it to your blog, share it across your social media networks, and encourage others to share it as well. You have spent time making this content, so put in place methods for getting it out to the world.
Infographics
Infographics help businesses educate their audiences and provide useful information that can add value for leads and customers. This visual content marketing format helps viewers better visualize data such as statistics so that they can have a better idea of why something is valuable or how something works.
Reasons why should I consider infographics;
Infographics are highly shareable – they typically do well on social media and they are often republished on other blogs that cover similar topics.

Infographics are great link bait. They are often linked to when republished by blogs and other websites. Whether the link is to your homepage as the infographic source or directly to the page on your website where you originally published the infographic, these links can help boost the authority of your website when it comes to search engines and rankings.

Infographics create brand awareness. When an infographic is shared often, it creates great exposure for your business. The more people recognize your business name, the more likely they are to remember it when they need products and services that you offer. All of the brand exposure you get from your infographic can help establish your brand as an authority in your industry.
How to create an Infographic
Step One: Research and choose a topic
Since infographics are generally representations of data, you will want to pick something where you or other reputable organizations have done a good deal of research.
The next step is to gather all of the info into one place. Find information from reputable sources and copy/paste text, images, charts and other assets into your outline.
As with most design projects, it pays to have a design plan. Grab an old fashioned pencil and paper or use a software program to create a wireframe or mock-up for the infographic. It doesn't have to be anything fancy but handing your designer a mock-up will go a long way in making sure there are no surprises when the first draft comes back. You may also include colors and other aesthetic elements of this infographic. Ultimately, the way you choose to represent data can be exciting and unique, but the primary objective should always be to highlight key trends as quickly and effectively as possible. If a traditional bar chart functions better than a flashy pressure gauge, then so be it.
Step Four: Publish and Promote
Once your infographic is created, you will need to publish it on your website. Having it hosted on your own website means that any social shares and links will be coming back to your business — and that's a good thing. You may check this article about the different types you can promote content.
eBooks
eBooks are an effective type of long-form content that businesses can use to provide value for their leads and customers. The keyword here is value. Your eBook should not be a 5 to 10-page ad. Instead, it should provide some type of useful information and insight for your target audience about their needs and challenges. Like many other types of content marketing, it's not about selling to your audience, it's about building a relationship with target consumers so that they trust your brand and come to you when they're ready to make a purchase.
Reasons why eBooks marketing might work;
eBooks collect leads: An ebook is a perfect solution if you want to collect email addresses in order to contact people who may be interested in your products or services. You're offering them something very valuable – the ebook- and you're asking for their emails in return. Before they download the ebook, they will supply basic info such as their name and email address. This way, they're reaching out to a valuable target audience that they want to turn into customers. This sales strategy is now being adopted by many other brands. And for good reason. It works.

Ebooks increase brand awareness: Think about it. You have conducted research or a survey on a certain topic. Then you decide to put all the information together into an ebook. Many people will want to download and read all about it. You get to target a certain audience that wouldn't have otherwise heard about you and your brand. So, when thinking about your ebook design, make sure that your branding is on point.

Repurpose blog posts as eBooks: Expanding your existing content into an ebook seems like a logical step in the content process, and it's amazing how many high-quality ebooks began as blog posts.
How to create an eBook
Step One: Choose a topic that suits your audience's needs
Learning how to create an ebook must include doing research on the topic you want to write about. But even before doing that, keep in mind that the goal of your marketing ebook is to collect leads, so choose something that would be interesting for your target audience.
Step Two: Outline each chapter of your ebook
Before writing, sketch an outline of your ebook by chapter, so you know what information to cover. Your readers need to know what to expect from each of your chapters, so it's helpful to also write an introduction that will draw them in. As you put the finishing touches to your ebook, your outline can also double as your table of contents.
Step Three: Design your ebook. Pick a catchy ebook cover template
What is an ebook if you invested a lot of time and effort into writing the content but you don't pay tremendous attention to design, as well? You surely don't want your content to go unnoticed, so make sure your ebook design is spectacular.
Step Four: Pick a color palette and stick to it
It would be great to use your brand colors as much as possible. But for contrast and emphasis, some secondary colors will be just perfect. Clueless when it comes to choosing the right colors? I have some helpful suggestions for you: use dark blue for headings and light blue for subheadings, dark green for graphical elements and black for the written content. Your ebook will look clean, simple and neat. As a final tip, make sure that these secondary colors you're going to choose are consistent throughout the document.
Step Five: Use visual elements and graphics
eBooks need images and graphics to complement your content. Whether you add them during or after you've finished writing your ebook, they should all emphasize an important point you've referred to. The purpose of images in a marketing ebook is to enhance the reader's understanding of the material you're covering, not to make the ebook easy on the eyes. Remember that you're not writing an ebook for children. Graphics are also crucial in a marketing ebook because they illustrate statistics and figures and they provide important contextual clues. They make the content more shareable as well.
Step Six: Highlight quotes or other important things
Boost your marketing ebook by highlighting quotes, stats or other important things within your design. But don't highlight everything that comes your way, just the things that add value to your content and you want your readers not to miss.
Step Seven: Wrap things up with a conclusion and Call to Action
Wrap everything up with a nice conclusion, but don't stop here. You want to push your readers to do something that will turn them into customers, right? Say no more. Take advantage of the magic of Call to Actions. A CTA is a link or visual object that pushes the readers to click and arrive on a landing page that should convert them into leads.
Step Eight: Create a dedicated landing page for your ebook
Create a specific and attractive landing page for your ebook where people can download it after they fill out a leading form. Landing pages are the gateway to collect information. They'll have to insert their names and their email addresses and you'll be able to contact them in the future. This is how you'll convert your visitors into customers and how you'll also increase your sales.
Social Media Posts
Social media platforms like Facebook, Twitter, and Instagram help businesses reach new audiences and nurture relationships with customers. The content of your social media posts plays an important role in how your company engages new leads and existing customers.
To be honest, you should do this type of content marketing in combination with the aforementioned types. This could be the final step of your content marketing campaign. For example, release a social media post upon publishing a new article when blogging, or release a post upon uploading a new video.
HOW CAN WE HELP?
Still unsure which types of content marketing are right for your business? We're here to help you! Our experts at Avamia love helping businesses develop, implement and maintain an effective content marketing to help you connect with your leads and improve conversions/sales.
Learn more about how we can help you and your business here.