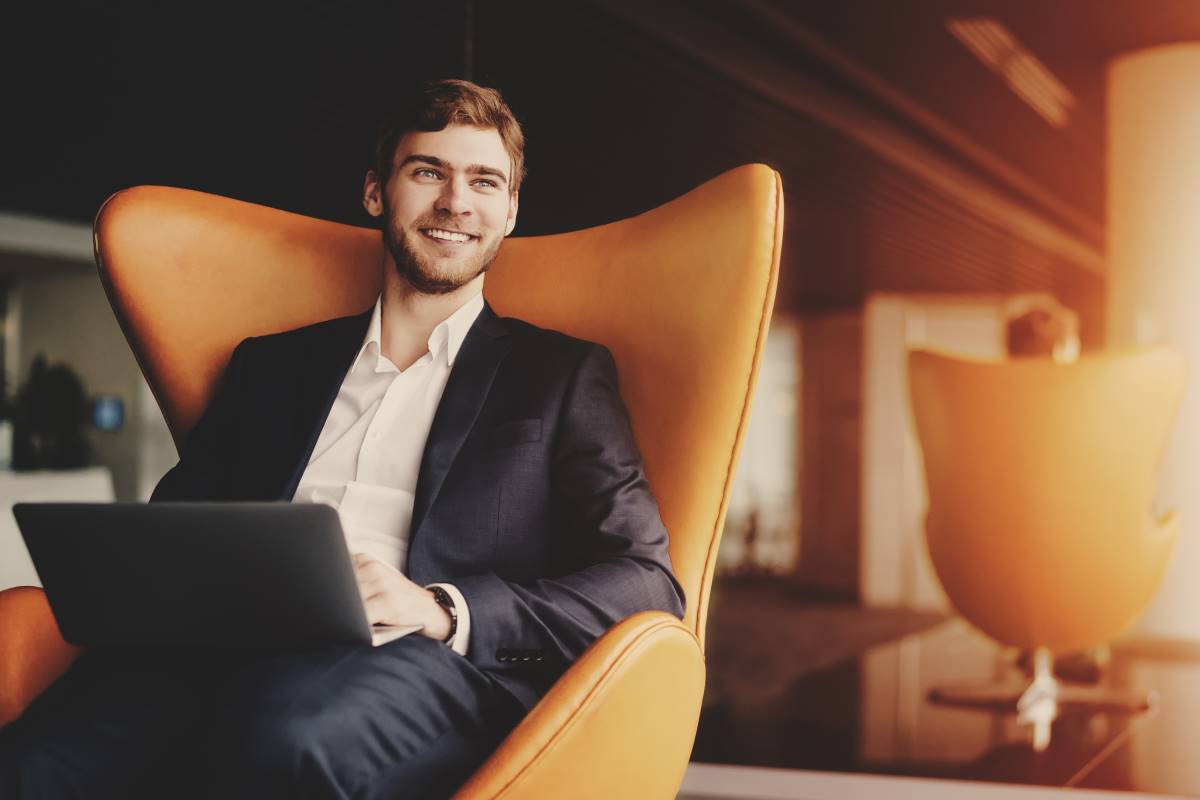 Looking to become an SEO expert but have no clue where to begin?
SEO can be daunting; especially for a small business owner or young professional just starting out.
Here's the good news: there are more than enough FREE training materials available to turn a knowledge-hungry newbie into an SEO expert.
The key, of course, is to know what's important and then invest the time necessary to master those things. That doesn't mean that you need to be a pro in hundreds of areas. You need to tackle the essential website optimization items.
What is an SEO Expert?
An SEO expert (also known as an "SEO specialist") is someone that optimizes websites in order to achieve higher search engine rankings.
An SEO expert knows how to get more traffic from search engines. They know how to leverage the right techniques and strategies to get the most out of various methodologies of ranking higher.
Advantages of becoming an expert on SEO
Increase your rankings and traffic
This is the most obvious reason why someone should aim in becoming an expert in search engine optimization.
If you know how to optimize your website for search engines then you can take advantage of the increase in rankings and search engine traffic to make money online or build a successful online business.
Less dependency on SEO agencies – Decrease costs
I know that this is not what you expect to read in the blog of an SEO agency but that's the truth. If you have in-house SEO skills then you can grow your business without depending on external support.
If you are a solo entrepreneur or blogger you can save a lot of money if you can do SEO yourself than having to hire an SEO consultant.
Make better decisions like who to hire to work on your SEO
If you know SEO yourself then it's much easier to decide which consultant or company to hire to work on your SEO. You will be in a position to understand what their SEO packages include and judge if what they are suggesting can actually help your website achieve better rankings.
Highly recommended for Marketing managers
If you work as a marketing manager then having a good understanding of SEO will give you an extra advantage over other marketing managers or colleagues in your organization.
No business can survive online without SEO
SEO is no longer optional. Websites that are not built with SEO in mind, there is no way they can survive in the highly competitive online World. Knowing SEO and how to use it correctly, can make a huge difference in your website's future.
How to become an SEO Expert?
Learn how search engines work
Before even starting to think about SEO, the first step you need to take is to familiarize yourself with how search engines work.
Google reported in 2008 that the web had just one trillion pages, which is built primarily from crawling the web. When you type a query into Google, it pulls all matching pages.
Because there are often millions of relevant results, Google's algorithm then ranks them based on hundreds of factors. Nobody knows what all of these factors are or how they're weighted, but we do know some.
Understand the three key ranking factors
Lots of people get stuck optimizing for ranking factors that aren't all that important. So before you start obsessing over page speed or title tags, make sure you're on top of the three big ones.
Relevance
This is how well your page matches the query.
If someone types "how to cook pizza" into Google, then Google won't return pages about bikes because that's irrelevant.
But relevance goes deeper than that. Your page also needs to match the type of content people want to see.
For example, a person searching "how to cook pizza" wants a tutorial. They're not looking to buy ready-made pizza.
Authority
This largely boils down to backlinks.
Google sees links as votes of confidence. The more high-quality backlinks you have, the higher you're likely to rank.
The best backlinks have two key attributes: authority and relevance.
Utility
Google aims to show the best result at the top of its search results. That means it isn't enough just to match search intent. Your content needs to be the most deserving of the top spot.
But what constitutes quality and utility depends on the search query itself. So the best course of action is to review the current top-ranking pages and see what's good about them, and where they fall short.
Master the four main buckets of SEO
Think of SEO as a puzzle with multiple pieces. Understanding how they fit together is essential knowledge for any industry professional.
Keyword Research
Keyword research involves finding relevant words and phrases that people are typing into search engines like Google.
The best keywords are those with high traffic potential and low ranking difficulty.
Learn more about Keyword Research here.
On-Page SEO
On-page SEO is the practice of optimizing web pages to help improve rankings and attract more organic traffic from search engines.
Learn more about On-Page SEO here.
Link Building
Link building is the process of acquiring new backlinks from third-party websites. They help improve rankings and boost organic traffic, but can also send referral traffic your way.
Learn more about Link Building here.
Technical SEO
Technical SEO involves optimizing your website so that search engines can crawl and index your content efficiently, and visitors have a positive user experience.
Start your own website
No matter how many articles you read about SEO or courses you take, you're never going to learn it fully without getting your hands dirty and actually ranking a site.
All you need to do to start your own project is:
Choose a topic you're passionate about;

Buy a domain and hosting;

Put up a basic website;

Start creating content;
From there, it's a case of putting your SEO knowledge into practice by optimizing your content, building some links, and making sure that your site is technically sound from an SEO perspective.
Nothing will teach you more about SEO than doing this.
Niche down
Jack of all trades, master of none.
That's what you'll be at the beginning of your SEO journey since you have to learn a bit about everything to have a solid foundation in the field.
However, you need to move past that over time.
Here are two ways to do that:
Master one specific skill within SEO
SEO is broad. You won't have time to become an expert at both link building and technical SEO. There's so little overlap between the two that improving one skill doesn't really improve the other.
To be successful, you need to have broad skills across all things SEO but excel in one particular area.
Master SEO for one industry
Doing SEO for realtors requires a completely different approach to lawyers.
Becoming the go-to SEO expert for one type of business is a great way to refine your skills and client offering. It can also be extremely lucrative.
So while you could build a profitable business providing SEO services for all kinds of companies, it's easier to hone your craft when you focus on one niche. Just make sure that your chosen niche is both somewhat lucrative and interesting to you.
Choose the right tools
The truth is you cannot do SEO alone. There is so much information to process and decisions to make and if you try to do everything manually, you will spend your precious time analyzing numbers instead of working on tasks that can get you better results.
It's also true that good SEO tools cost but in the long term the return is much more than the monthly fee you will pay for a good SEO tool.
Can't decide which tool is for you? Find out what tools we are using here.
Create systems and delegate
The more you learn about SEO, the more you'll realize that there aren't enough hours in the day to do everything yourself. And even if there were, doing so would still be inefficient.
Delegating tasks to the right people frees up your time to spend on the things you're best at and most enjoy.
For example, if your expertise lies in keyword research and writing content that ranks, that's how you should spend your time. You can bring on someone to handle tasks like link building and technical SEO.
However, more people means more moving parts, which can lead to things falling between the cracks.
Creating systems is the best way to keep everyone on the same page. This means creating SEO checklists (or SOPs) that you use on every project to keep things on track.
Never stop learning
SEO moves fast. In 2018 alone, Google reported making over 3,200 algorithm updates.
Although many of these updates were relatively minor for users, it gives you a good idea of how fast "best practices" in SEO can change. That said, trying to keep on top of every tiny change Google makes is likely to be an effort in futility, so it's better to stay focused on the fundamentals.
In other words, rather than chasing the algorithm changes, chase what the algorithm is trying to do: provide the best and most relevant content to users. That way, you won't have to worry as much about updates and penalties.
Be patient
There is no way to talk about SEO and not mention the word "patience". SEO takes time to work and you shouldn't rush into conclusions too soon.
SEO is not the quickest way to increase your traffic. If you want immediate results then try PPC campaigns. SEO is about creating a long term sustainable business by building a solid foundation that will get you organic traffic 24/7 for years.
Before making any SEO related change to your website you should take note of your rankings and traffic (for a period of time), before the change and compare it with the same period of time (in terms of duration), after the change.
Monitor your rankings and traffic and give it enough time before taking further decisions.
CONCLUSION!
Everyone that has anything to do with a website or online business should become an SEO expert.
Why? Because SEO is at the base of all digital marketing campaigns. SEO principles will not only guarantee the maximum possible exposure in search engines but they can help a website in more ways.
Becoming an SEO Expert is not easy but it's not difficult either. The process includes a lot of reading, practicing and testing.
If you are starting out now, the best way is to take a good SEO course so that you have all the information in one place, use the right SEO tools and above all start practicing SEO. Learn from your mistakes and try again.
Search engines and SEO are here to stay for years to come and this is the best investment you can make for your business and personal skills.