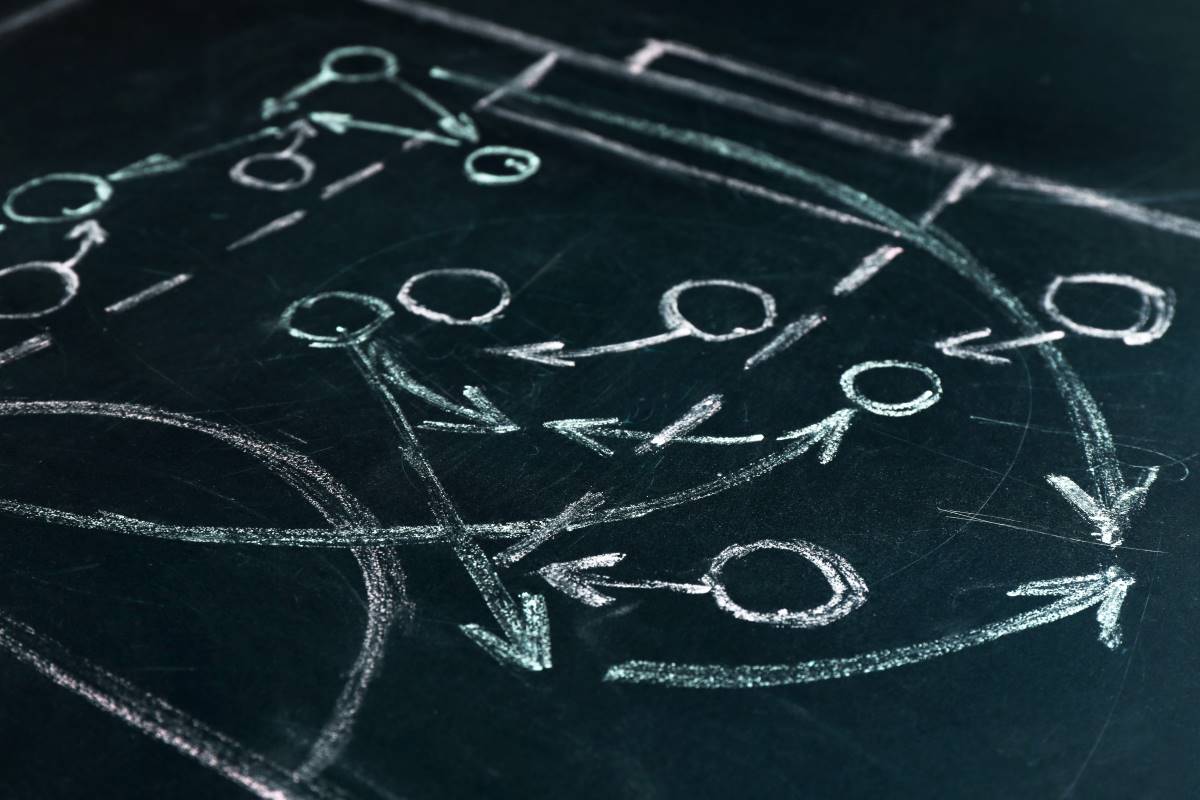 Understanding the basics of online display advertising is easier than you think. But getting your display ads to work for your business will be a tough challenge. If done right, a display campaign will bring you more benefits than you might think.
In this article, you'll learn everything you need to know when creating Google Ads Display.
What Are Display Ads?
Display advertising is a method of attracting the audience of a website, social media platform or other digital mediums to take a specific action. It is a form of online paid advertising that is typically a designed image or a photo and copy. Viewers can then click on the image with the promotion to then be taken to the corresponding landing page.
Display ads can be a main component in a marketer's paid advertising campaigns. Developing click-worthy images helps direct a viewer to a landing page with relevant content about the brand or company.
These ads not only can increase brand awareness, but they can engage or re-engage visitors to your marketing in order to help filter the visitor into your funnel to become a lead.
Pros and Cons of Display Ads
As is the case with all marketing activities, display campaigns can come with their own pros and cons. Before we get into some actionable and in-depth advice on how to apply display ads to your business, let's look at their benefits and downsides.
Pros:
Diversity

: Display ads come in many shapes and sizes. They can be presented in a number of formats, too. This means you can choose a style and advertising format that will help you achieve your goals.

Reach

: Thanks to Google Display Network (GDN), you can access millions of sites straight from your Google Ads account.

Targeting

: Because of GDN's extensive reach, you can also target the right audience by placing your ads on the right websites. This includes demographic and geo-targeting, along with specific interests of your target audience.

Measurable

: Clicks, impressions, and conversions can all be tracked from Google Ads, as well as Google Analytics for more granular performance and engagement tracking.
Cons:
Banner Blindness

: Because of the prolific nature of display ads, many users have come to ignore them completely. This means a lower click-through rate. However, this can be circumvented using remarketing and rich media ads.

Fatigue:

Even for the ads that people do take notice of, if you aren't making changes to your display ads periodically, users will start to get used to your display ads and ignore them as well.

Ad-blockers

: Along with this, ad-blocker technology has risen in popularity over the last few years. Many brands and media outlets have tried to circumvent this, however, by giving users the option of allowing ads or purchasing a subscription.
Despite these small downsides, display advertising still works – especially when you do it right. Want us to handle it for you to ensure that your business is indeed doing it right? Contact us!
Creating a Display Campaign in Google Ads
Step #1: Sign in to your Google Ads account and select the new campaign tab, then choose the goal that you want the campaign to fulfill:

Step #2: For the purpose of this guide, select the Leads goal, then select the campaign type:

The display campaign collects email addresses and other relevant contact information from the right people with visually striking ads that show across the web.
Step #3: Select a campaign subtype.
Google gives you two options:

With a standard display campaign, you can select your targeting options and use the automation options available. Let's select the standard display campaign option.
Step #4: Enter your business' website:

Step #5: Name your campaign:

Step #6: Select locations.
This can help you target ads to people located in a specific area. You also have the option to restrict locations, where you don't want your ads to show: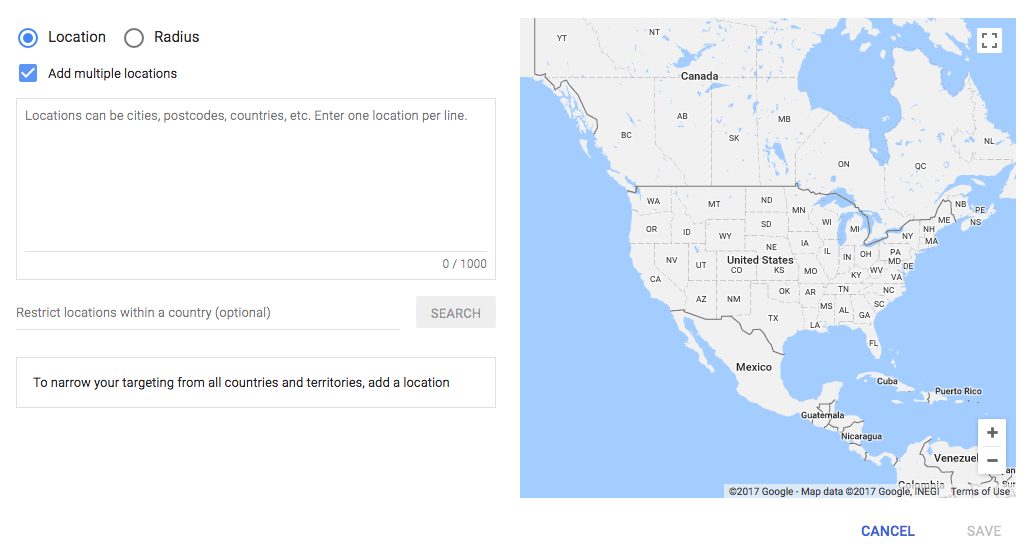 Step #7: Select languages.
By targeting specific languages, you can restrict where your ads can appear based on the user's language settings and the language your website is in. Google Ads pre-selects 'English' as the language, you can, however, choose another language: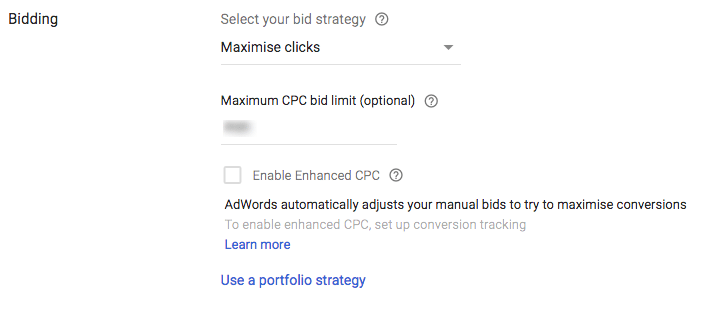 Step #8: Select a bid strategy.
Your bidding strategy determines how you pay for users to interact with your ads. Learn more about the different types of bidding strategies you can use.

Step #9: Set a daily budget.

There are two ad delivery methods to choose from, in the standard option your budget is spent evenly over time. While choosing the accelerated option allows your budget to be spent more quickly, and it may cause your budget to run out easily.
Step #10: Select ad rotation options.

Rotating ads helps you avoid monotony for users so they don't end up seeing the same display ad repeatedly.
Step #11: Select start and end dates.

Choose the start and end dates of the search campaign. Your ads continue to run unless you specify an end date.
Step #12: Select Devices.
Device targeting helps you choose the types of devices on which your ads appear: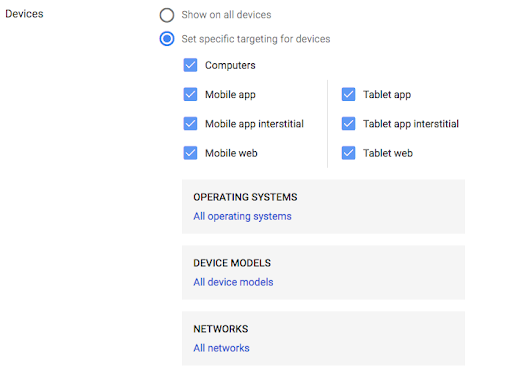 Step #13: Select frequency capping.
Frequency capping lets you control the maximum number of times an individual user sees your ad on the Google Display Network:

Step #14: Select location options.
You can target users more narrowly by choosing to include and exclude certain locations:

Step #15: Campaign URL options.
The tracking template is the URL you want the ad click to go to for tracking. You can use URL parameters to customize your final URL. When your ad is clicked, this information is used to create your post-click landing page URL and track user activity on it: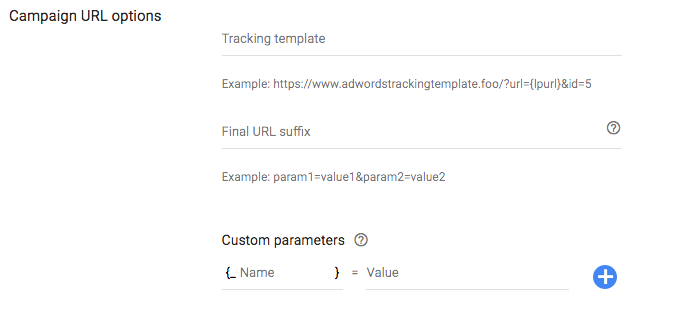 Step #16: Select content exclusions.
Content exclusions allow you to opt-out of showing your display ads on content that doesn't fit with your brand image:

Step #17: Create an ad group.
Ad groups help you conduct more accurate targeting, by organizing each ad group around a specific message or theme:

Ad groups can target a shared set of keywords, they can also be organized by other settings, like targeting methods, bid strategy, and ad type. You can create additional ad groups after you set up your campaign.
Step #18: Select audience and demographic targeting.
The audience targeting option allows you to target ads to people based on their interests or the websites that they visit. Data from your Audience sources is used to improve the bidding and targeting of your audience campaigns:

Demographic targeting allows you to reach people who are likely to be in demographic groups that you choose, such as age, gender, parental status or household income: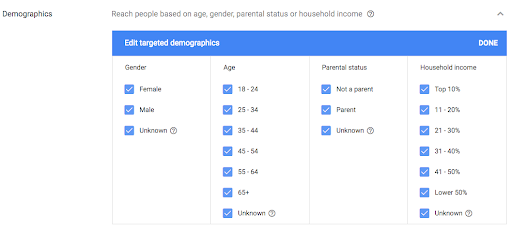 Step #19: Select automated targeting.
Automated targeting helps you expand your targeting options to find new customers:

Create your first Google Display Ad!
Types of Display Ads
Text Ads: You can run text ads on the Display Network. The format of the text ads is similar to Search ads. You can add a headline, two lines of text and attach your ad with a destination URL.

Image Ads: You can create image ads either with ad gallery templates or the best option is to upload your own custom images.

Animated Ads: Animated ads are similar to gifs. The animation ads must stop after 30 seconds. The ads can loop or repeat, but the animation needs to stop at the 30-second mark.

Rich Media Ads: Rich media ads can showcase advanced features like video, audio, or other elements that encourage users to interact with the ad. The ad also has the capability to expand, float, etc. ensuring the audience is engaged and wants to click through.

Video Ads: The Google AdWords interface lets you run video ads on Youtube and the Display Network. Your potential customers can see your video ad content before, during or after their video content.

Mobile Ads: With Google Ads, you can exclusively target mobile users. As more users spend time on their mobile devices, targeting mobile users is a must.

Gmail Sponsored Ads: Gmail sponsored promotions (GPS) only show up in personal Gmail boxes. These small ads look like emails. The ad can accommodate a 25-character headline and 100 characters of body text.
Tips when creating Display Ads
Use the right language
Much like SEM, display advertising allows you to target specific customer segments. This means you should speak to each of those groups independently, not as if they were one and the same.
Ensure you're matching the language to the audience you're looking to attract. Avoid buzzwords and be clear.
Use catchy copy
While display ads are inherently visual formats, it's still important to get the ad copy right.
Here are a few things to keep in mind when crafting your copy:
Establish urgency: Use words such as "now" and "need" in order to compel people to act (click) quickly.

Make them curious: Ask questions and elicit an air of mystery by using phrases such as "beware," "announcing" and "before it's too late."

Use numbers and symbols: Numbers are easy to understand, which is key when grabbing attention. Use stats and include numbers when providing social proof to encourage people to click.

Be bold: As important as the words you use is how you present them. Use bold lettering and typography that stands out. But make sure it's clear to read.
Clutter-free imagery
The imagery you use should be simple, clutter-free and on-brand. If you're using photos, make sure it encapsulates what your brand is about. Illustrations can be great visual devices to get your message across.
Compelling CTA (call-to-action)
Just like your landing pages, PPC ads, and any marketing assets: you need a call-to-action. This can be used in the copy, or create a button-like shape to grab attention. The reason this works is that, as internet users, we've been conditioned to recognize this shape as a button. Therefore, we're trained to click on it once we see it.
CONCLUSION!
While many marketers believe display ads are dead, they can still be an effective method of reaching your goals. Indeed, when coupled with other marketing initiatives, it can even boost the performance of those activities.
I hope you found this guide helpful. You can download the template we're using here for further help. You may also contact our experts to help you create and manage your Display Ads!