What is Web Development?
Web development is the process of creating custom software solutions for a user to access online. Anything from a website, to mobile app, or custom integration falls under web development. Web development includes various types of expertise to frontend technologies, backend or server side technologies, as well networking and infrastructure.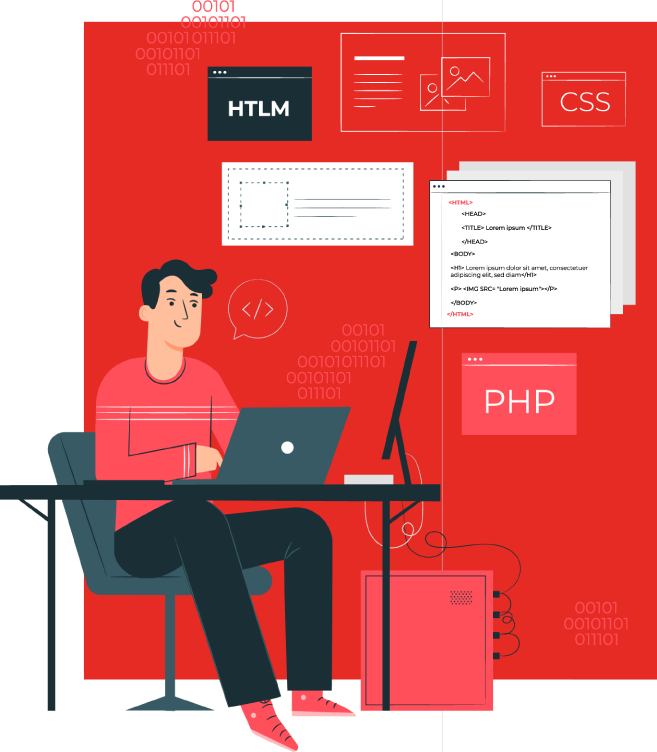 What Are the Benefits?
Having a website or app developed can have massive returns on your investment. With the right product market fit coupled with the ability to scale a solution to a large number of people that need your product or service allows you to accelerate sales. When you use software that helps improve peoples lives, in the simplest of ways, you are helping them spend time on the things they love doing instead of receptive, manual tasks.

Why Avamia?
Since we've worked on a multitude of projects from simple html projects, customized wordpress websites, full stack development for web applications built from scratch, to mobile apps, we have a broad range of expertise in building software solutions. Our team is comprised of expert developers who have mastered fundamental engineering principles and understand how to build solutions that are scaleable and efficient. We have experience across several programming languages, frameworks and technologies, so we're able to help you in a truly full stack manner.
And most importantly when you work with Avamia, we go into your project with a plan. Alot of developers jump into a project with out asking the important questions and don't think ahead of the implications of their decision making. We, however, care a lot about your success and want to make the right choices of how your web solution is developed to provide you with right flexibility as your grow.
Get Started
OUR PROCESS
1

2

3

4

5
Previous
Next
Goal Setting
The first and most important part of the process of developing software is determining what your goals are. Do you really need to have a mobile app right away, or will a responsive website suffice? How many customers do expect to use your web app? What type of platform is this, a B2B or B2C?
Feature Planning, Wireframes and Diagrams
Once we have an idea of the project scope, the next phase will include breaking the project down into smaller milestones and features. To get a better idea of what needs to be developed and what's the most time consuming, it's important to break things down into smaller sets of work. Including diagrams and wireframes also helps to visually understand how the app will come to life. Being able to plan helps us improve time estimations for a more accurate deadline.
Development
In this phase, we'll work on building out the website or app. Depending on the complexity, this may take a few weeks to a few months. This includes writing code for frontend websites, mobile and apps, as well as backend code to interact with a database, 3rd party services and infrastructure
Testing and Integration
As we continue to progress through the set of features, we'll be able to test out features as we make progress. This can be very rigorous including unit testing, functional testing and end-to-end testing. Depending on your project, our team of engineers can ensure a more timely release with reliably testing.
Deployment and Post Production
After we complete testing for your project with a critical set of features, our team will work on deploying your site to a live production environment, where users can start using the finished result. We will continue to monitor the system to ensure high uptime and functional correctness.