What is Hosting?
To get your website or web application available to others, you need to host your site somewhere. There's various options, from Shared Hosting, VPS Hosting, Cloud Hosting, and even Dedicated hosting that allow you to share your site with the entire world.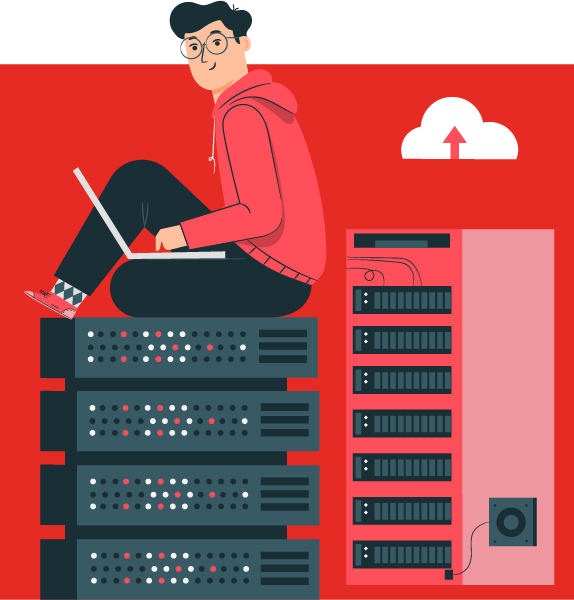 What Are the Benefits?
With Shared Hosting, Avamia can get you the cheapest and quickest path to running your website. With VPS hosting, you'll have consistent resources for your site, and it will be easier to scale. Using Cloud hosting, you'll have more control over the underlying infrastructure like networking, storage and redundancy. With Dedicated hosting, you'll have the full set of resources at your disposal to manage things how you'd like.

Why Avamia
With Avamia, the details matter. When it comes to hosting, we care a lot about not only how quick and efficient your site will run, but also how secure your site is. Avamia has expertise in hosting technologies and understands the need for ease of use for the end user.
Get Started
OUR PROCESS
1

2

3

4

5
Previous
Next
Planning
What kind of business are you? Do you plan to reach a specific market segment that only needs information about your site? Or do you plan to offer a more immersive experience for your users. These details help alot in figuring out a hosting strategy so you pay only exactly what you need, and have the ability to scale up in the future.
Provisioning
Avamia can help you create the hosting space required for your website. Depending on the type of technologies required, we can automatically setup all the required dependencies for your dynamic web application. We can make it easy for you to hit the ground running with your website without worrying about the underlying technology.
Deployment
Need to make changes to your website later on? Avamia has you covered. With Avamia hosting, we can help you make changes to the underlying infrastructure so the end users don't notice anything, and you can continue to grow your business.
Scaling
Scaling is an important aspect of building your business. Specifically with hosting, having enough resources available is critical to serve the amount of traffic necessary
Monitoring
Monitoring ensures all the necessary components of your website are working as expected. If something were to go wrong, without monitoring, you may not notice things right away. But coming up with a monitoring strategy is an important step in ensuring 0 downtime for your website, which ensures you don't loose money (or sleep) over customers going to your competitors.