What is Graphic Design?
Graphic Design is the process of using visual and textual elements to create media for various formats, such as print material, online advertisement, websites, logos and infographics. By utilizing color, form, type, and other design elements, Graphic design brings to life information in a compelling manner, which helps sell your product and services.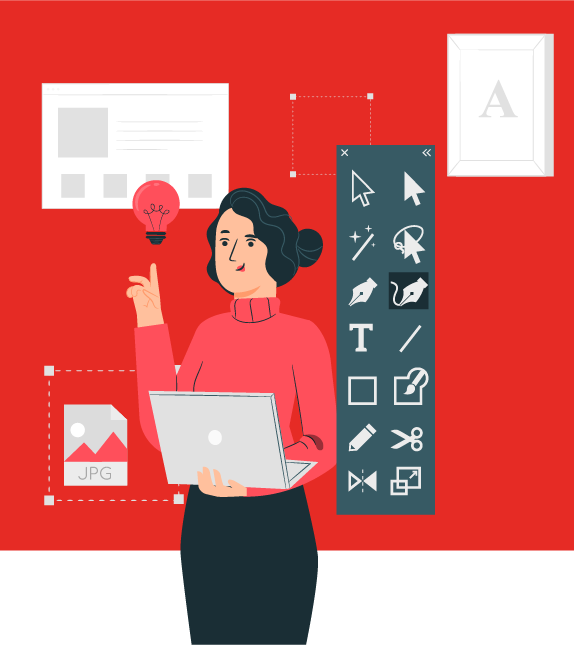 What Are the Benefits?
Creating cohesive graphics across the mediums your customers interact with allows for a unified branding strategy. With an improved image, your business can increase sales through better conversions as users will start to appreciate and remember your brand over your competitors. With good looking graphics, and higher sales, your business can gain a larger standing in the market you serve.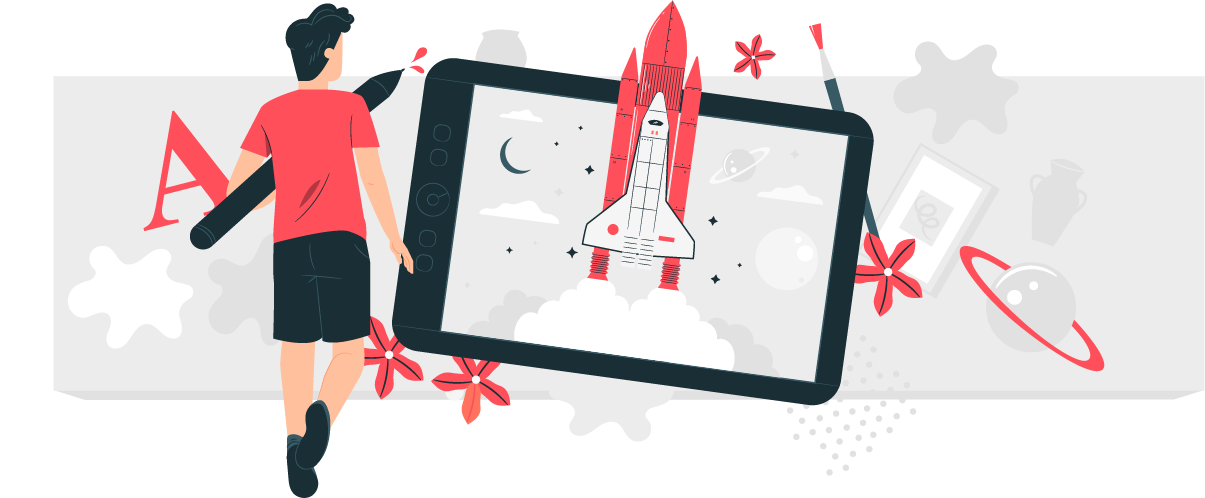 Why Avamia
Avamia's philosophy is all about the foundations of excellent design practices. Regardless if it's graphic design, user experience design, or even software design; Avamia focuses on simplicity, harmony, and cohesion within individual elements that make up a complex system. You can trust Avamia to design graphics that will help increase reception with your brand's audience.
Get Started
OUR PROCESS
1

2

3

4

5
Previous
Next
Design Brief
Who's your audience? Do you have a tight deadline? What format does the graphical design elements need to be optimized for? Do you have ideas in mind to get started? All of these important questions are part of creating a design brief that will help us learn about your business objectives and where graphic design can help solve your problem.
Research
Avamia will use the design specs to start looking at the industries you market to, what the competition looks like, and gather inspiration from sources like museums, design archives and books. Getting the juices flowing is important figuring out how to uniquely represent the design elements that will capture what you are trying to communicate.
Wireframing
This is the rapid iteration phase where Avamia will try to quickly figure out structurally what works and what doesn't work for your project. By using pencil-to-paper sketches, wire-framing software and mockup technology, Avamia can quickly come up with iterations to ensure we nail the final design.
Iterative Proofs
Once we lock in the foundation of the design, Avamia will work to create high resolution renderings that fully encapsulate the final design. Using typography, color schemes, grid layouts and information hierarchy, we will work on iterating proof ready designs that captures the essence of your business goals. At this phase of the project, Avamia will work with your business on ensuring your feedback is heard, and will make appropriate revisions to move to the final design.
Medium
Depending on the medium you tend to showcase your new graphics, Avamia will work with you to ensure the design elements translate. Sometimes with print, colors need to be adjusted depending on the color palettes selected. Vector graphics should be scaled appropriately for small and large format devices, and variations may need to be created for multiple mediums.