What is Email Marketing?
Email marketing is the process of creating messaging with copywriting, strategic segmentation of lists with visual design, which all together form a way to communicate with your previous customers and potential leads that might be on the fence to purchase your product and services. There are numerous types of emails you can send, from weekly newsletters,  drip campaigns, and promotions to motivate customers that need a nudge to finally commit to purchasing.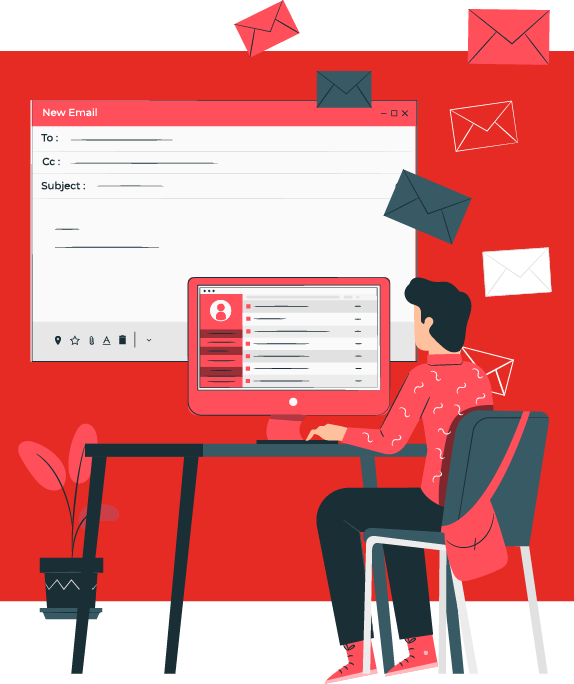 What Are the Benefits?
As you continue to grow your email lists, email marketing is a great way for free messaging to an already self selecting audience. Investing in email marketing is a great way to deliver targeted messages, a lower cost option compared to other forms of marketing, and a high converting channel for market research. Email marketing is also an easy way for the recipients to share with their friends, and can increase traffic to your site which will increase the number of leads you receive, and ultimately increase conversions for your product and services.

Why Avamia
Avamia offers a variety of marketing services including copywriting, graphic design, and software development. Putting all of these services together with your email marketing campaign, our experienced team will craft a strategic email marketing campaign that helps identify what kind of emails are necessary to drive conversions. We can help you with a simple newsletter, or build custom integrations with your website for a multi-email drip campaign.
Get Started
OUR PROCESS
1

2

3

4
Previous
Next
Target Goals
Avamia will help you identify which type of emails you should be sending based on your business goals. It wouldn't make sense to send a new lead detailed product information if they just started browsed your site and signed up for your newsletter.
Copywriting
Once we identify who and when to send the emails to, Avamia will help you write the subject lines that people will open and not send to the trash. Using powerful messaging in your email body, we can help you cut to the chase of why you are emailing someone, so they take action and not ignore you.
Design and Implementation
Avamia can help you design an email that looks great, and keeps people engaged. The trick with html emails, which is to say, designing an email so it looks nice and has pictures, is trickier than designing a website. We've been sending custom HTML emails for years, and have the experience to ensure your designs are flawless in Gmail, Outlook, and various other email clients.
Tracking and Monitoring
Once your email campaign is setup and implemented, Avamia will help you create tracking that will help you understand how people respond to your messaging. Are your subscribers even opening the email? If so, how many click the link to your site? Understanding this is important part of a successful email marketing campaign.